Welcome to

 Lakeside Dental Designs
From our hearts, with our hands
At Lakeside Dental Designs, our goal is to treat every patient as one of our family members, build lasting relationships, and offer the most blissful, comfortable boutique-like dental care experience possible.
Our mission is to provide the highest quality, warm and personalized dental care by using advanced technology, clinical techniques, state of the art care, and leading industry materials. We are proud to say that the pursuit of perfection is in Lakeside Dental Designs' core practice philosophy, so let us help you achieve your perfectly healthiest and brightest smile!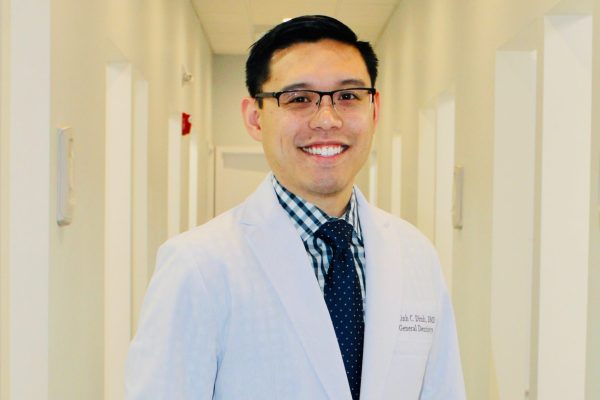 General and Cosmetic Dentist
Born and raised in Massachusetts, Dr. Minh C. Dinh is excited to bring his love of dentistry and expertise in the field to serve his community. With a genuine passion for dentistry, he merges his love for art and technology to design your smile.
He believes in performing conservative high quality dental work that is esthetic and natural looking. A true believer in the power of dentistry, Dr. Dinh works to bring you a healthy and beautiful smile to enhance your quality of life and overall health.
Dr Dinh and his staff are amazing! This is the place to get honest and excellent work done. Highly recommend!
-

Lena Saca
Looking for a passionate and dedicated dentist? I highly recommend Dr. Minh Dinh. He gave such a high quality of dental care for me and my family. Best dentist I've ever met!
-

Nghi T (Saugus)
If anyone's looking for a dentist, I got a great one for you! Absolute perfectionist who can guarantee you a beautiful smile. So excited for the opening of Dr. Dinh's Lakeside Dental Designs in July.
-

Kim C (Burlington)
I would high recommend Dr. Dinh for all your dental needs. He has incredible bedside manner and is very thorough. The office is beautiful modern and very clean. Overall fantastic experience!
-

Noelle N (Hadley, MA)
Dr. Dinh is friendly, trustworthy and takes GREAT care of my teeth. Love my dentist!
-

Brian (Dracut)
One of the best dentist hands down. Highly recommend. He will not disappoint!
-

Jonathan Phan